CNN
 — 

Elizabeth Holmes, the disgraced former Theranos CEO, has "limited financial means" and should not be forced to pay $250 a month to victims of her crimes after she is released from prison, her lawyers argued in a court filing on Monday.
The move from Holmes' attorneys comes after federal prosecutors said in a separate filing last week that "clerical errors" had resulted in no payment schedule being set for Holmes' restitution after she is released from prison. Holmes and former Theranos COO Ramesh "Sunny" Balwani were previously ordered to pay $452 million in restitution to victims of their crimes.
Watch Elizabeth Holmes head to Texas prison
Holmes reported to prison late last month in Texas to serve out her more than 11-year sentence. She was convicted early last year on multiple charges of defrauding investors while running the failed blood-testing startup Theranos.
Federal prosecutors asked that once Holmes is on supervised released, criminal monetary penalties should be paid monthly in the amount of $250, or at least 10% of her wages, whichever is greater.
In the latest filing, Holmes' attorneys argued "there is no basis in the record for the payment structure in the government's request," but did not object to her being asked to start paying $25 per quarter as part of her restitution while she is in prison.
Holmes, once a paper billionaire, could hold a job at the Federal Prison Camp in Bryan, Texas, with hourly wages ranging from $0.12 to $1.15, according to the prison's handbook.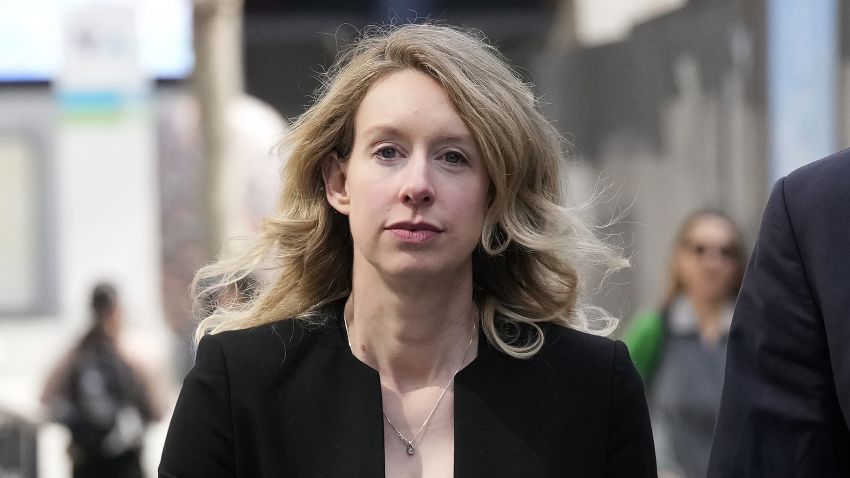 What to know about Elizabeth Holmes as she heads to prison
Theranos once claimed to have invented technology that could test for a range of conditions using a few drops of blood. It was valued at some $9 billion at its peak and raised money from a long list of prominent investors. Then it all began to unravel after a damning Wall Street Journal report cast doubt on the company's claims.
As part of the original restitution order, some $125 million is owed to media mogul Rupert Murdoch, as well as millions in payments to other Theranos investors.