7 Easy Ways to Maintain Personal Hygiene
Personal hygiene affects all aspects of your life, yet it's rarely discussed in public. Your hygiene is how you care for your body, including washing your hands, brushing your teeth, bathing, shaving, and more. Personal hygiene is about more than smelling nice when you're in public (although it is important); instead, it's about the germs you come into contact with on a daily basis. As you already know, germs and viruses can make you severely ill, which can affect your work and school performance while preventing you from being able to do the things you want to do. 
Personal hygiene can help you prevent illness and make a good first impression on others. Here are just a few easy ways to maintain personal hygiene. 
1. Wash Your Hands
Always wash your hands after you use the restroom, even if you don't use the toilets. Bathrooms are full of germs, and if you're in a public restroom, you never know how many people haven't washed their hands while they were in there. Scrub your hands with soap for at least 20 seconds, cleaning between your fingers and under your nails, and rinse with water. While this might seem simple, many people don't wash their hands long enough to remove all the germs they pick up in a public bathroom. 
If for some reason, you don't have running water or soap in a restroom, you can use an alcohol-based hand sanitizer until you can get to a sink. 
2. Shower Every Other Day
Most people don't need to shower daily, especially if they're not performing hard labor and aren't sweating. However, there's nothing wrong with showering every day, especially if you're dirty or have been sweating all day. That being said, when you do shower, always use soap to rinse away dead skin cells, bacteria, and oils. 
Pay special attention to areas where skin comes into contact with other skin, including your armpits, where bacteria grows because it's moist and dark. In addition, don't forget to wash your feet. Letting the water and soap hit your feet as it runs down the rest of your body doesn't count as washing your toes. Your feet go through a lot during the day and probably sweat in your shoes, so make sure to wash the tops and bottoms of your feet and between your toes to remove bacteria. 
Bathing is also the perfect time to remove unwanted hair. Even though removing body hair won't make you more hygienic, a shower or bath will allow you to remove hair and unwanted skin cells while gently exfoliating your skin to remove dirt and oils. 
You should also wash your hair regularly. Again, not everyone needs to wash their hair every single day, especially if you have dry hair and don't sweat throughout the day. However, you should still wash your hair at least twice a week to remove dead skin cells on the scalp and protect against oils that can affect hair health. 
3. Brush Your Teeth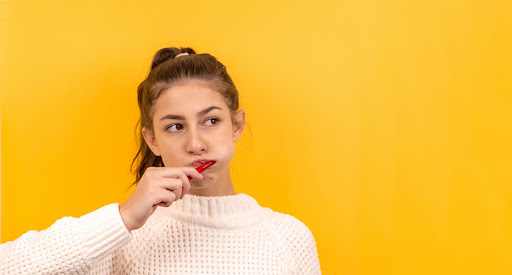 You've been told your entire life to brush your teeth in the morning and at night. However, you'd be surprised how many people don't brush their teeth before bed. Good dental health doesn't just make your teeth whiter; it can protect your entire body from illnesses and diseases. You should brush your teeth twice daily for two minutes. 
Always brush your teeth as soon as you wake up to remove bacteria and plaque that have built up in your sleep. Then, brush again before bed to remove food, bacteria, and plaque that built up throughout the day. Don't forget to floss, either. Flossing is important as it can remove plaque and food your toothbrush can't. 
4. Trim Your Nails
Cleaning and trimming your nails can reduce your risk of hangnails while removing dirt and germs under the nails that can pass bacteria. If you bite your nails, consider keeping them short to avoid passing bacteria from under your fingernails to your mouth. Having trimmed, clean nails will also prevent infected nail beds while helping you maintain a clean appearance. 
5. Wear Clean Clothes
Your clothes should be washed every time you wear them. Dirty clothes, especially gym clothes or clothes you've sweated in, can harbor harmful bacteria that lead to body odor, skin irritations, and even illnesses. However, not all clothes need to be washed after every use. For example, you can probably wear your jeans twice before having to wash them. As a general rule of thumb, if your clothes have an odor or no longer smell like your laundry detergent after wearing them, it's probably time to wash them. 
6. Wash Your Sheets
Your bed is supposed to be the comfiest, safest place in your home. However, if you don't wash your sheets, your bed will quickly become a breeding ground for bacteria. When you sleep at night, skin cells and sweat fall off your body onto your sheets, attracting bacteria that can cause sickness and skin irritation. 
Changing your bedsheets, including your pillowcases, once a week will help keep bacteria at bay. 
7. Create a Routine
Having a hygiene routine is the best way to maintain your personal hygiene. Once you build your routine, you'll go through the motions of maintaining your hygiene without even thinking about it. For example, you can wake up and wash your face, brush your teeth, then hop in the shower. Having a routine allows you to get into a groove, helping you maintain your hygiene without having to put in too much time or effort. 
Final Thoughts
Personal hygiene is important for maintaining your overall health, but of course, there are other reasons why you should maintain good hygiene. After all, you don't want your smell to scare away potential employers, friends, or partners. In addition, good personal hygiene can improve your confidence because it allows you to take care of yourself while looking your best. If you don't already have a routine, try building one to see how easy it is. 
Ashley Nielsen
Ashley Nielsen earned a B.S. degree in Business Administration Marketing at Point Loma Nazarene University. She is a freelance writer where she shares knowledge about general business, marketing, lifestyle, wellness or financial tips. During her free time she enjoys being outside, staying active, reading a book, or diving deep into her favorite music.