Many people dream of becoming a nurse because it's a respectable job that allows them to help others. However, there are many different types of nursing jobs to choose from. As the demand for nurses grows, the career path offers many different opportunities, allowing you to earn a competitive salary while earning a sense of fulfillment. 
When you dream of becoming a nurse, you might not realize all of the options you have. Depending on your specialty, you may be expected to work longer nursing shifts than others, so it's important to understand what opportunities are available to choose the right career path for you. Here are the different types of nursing jobs available. 
1. Registered Nurse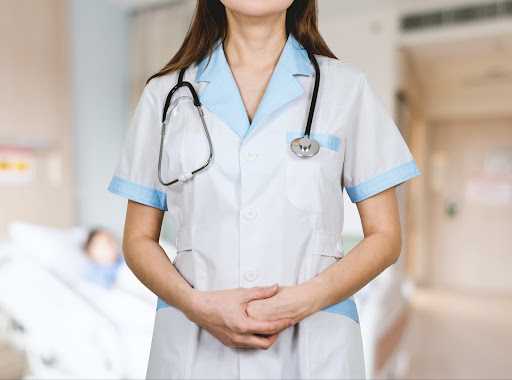 A registered nurse provides patient care and education about health conditions. They also offer emotional support to families. Most registered nurses work with physicians and other healthcare professionals in a variety of settings. Depending on the type of registered nurse you want to become, you'll need an associate's or bachelor's degree in nursing as well as some certifications, such as CPR training. 
Because most RNs only need an associate's degree, you can break into the industry much easier than other nursing jobs. However, the higher your education, the more you can earn. Many registered nurses get their associate's degrees to start working immediately and pursue their bachelor's degrees while doing so. 
2. Cardiac Nurse
A cardiac nurse must have an RN license and an associate's or bachelor's degree. Cardiac nurses specialize in heart disease and other heart-related problems. In addition, they assist with surgical procedures, including bypasses and pacemaker surgery. 
3. Certified Registered Nurse Anesthetist 
A CRNA is a highly trained nurse that specializes in anesthesia for surgeries. CRNAs are some of the highest-paid nurses because of the high demand for surgical nurses. To become a CRNA, you must have a master's degree, an RN license, and one year of experience in acute care. 
4. Clinical Nurse Specialist
A CNS has a master's or doctoral degree and is a type of advanced practice registered nurse (APRN). These individuals provide patient care by working with nurses and staff to improve the quality of care. They're often leaders and educate other nurses. 
5. Critical Care Nurse
A critical care nurse is similar to a registered nurse because you only require an associate's or bachelor's degree. However, they are specially trained for emergencies. Critical care nurses tend to grave wounds and monitor life support systems. 
6. ER Nurse
ER nurses must remain calm under pressure. ER nurses also have to be prepared for anything because you never know what is going to be the cause of an influx of patients. These individuals have an associate's or bachelor's degree and an RN license. An ER nurse has many duties, including evaluating and stabilizing patients. After reviewing medical charts, they determine the right medications and tend to basic wounds and illnesses. 
7. Family Nurse Practitioner
An FNP has a master's degree in nursing and an RN license. They are trained in primary health care services for individuals of all ages. FNPs diagnose and treat illnesses, perform medical exams and diagnostic testing, and prescribe medications. 
8. Geriatric Nurse
Geriatric nurses specialize in treating older patients and providing care for illnesses and injuries while maintaining patients' quality of life. Geriatric nurses have an associate's or bachelor's degree with an RN license and often anticipate future care for patients and long-term ailments. 
9. Mental Health Nurse
Mental health nurses specialize in treating mental health concerns in patients. They typically perform counseling services and administer medication. Mental health nurses typically have a master's degree and an RN license. 
10. Nurse Midwife
A nurse midwife cares for pregnant women, assisting in labor and delivery. These individuals have associate's or bachelor's degrees and ensure their patients have healthy pregnancies. Nurse midwives also offer care after delivery by educating and counseling new mothers. 
11. Nurse Practitioners
Nurse practitioners, like doctors, serve as primary care providers, delivering nursing services to patients. Nurse practitioners have a master's degree or doctorate, making them able to perform physicals, order testing, and prescribe medications. 
12. Oncology Nurse
Oncology nurses help treat cancer and educate patients about their treatment options. In addition, these nurses monitor patient progress throughout treatment and can prescribe medications. To become an oncology nurse, you need an associate's or bachelor's degree and an RN license. 
13. Pediatric Nurse
A pediatric nurse treats children from infancy to their teenage years. They're similar to other nurses in that they perform physical exams and can diagnose and treat illnesses. Pediatric nurses need an associate's or bachelor's degree and an RN license. This job is ideal for individuals who want to work with children. 
14. Travel Nurse
A travel nurse moves from location to location based on their contract. They can interact with patients from around the nation. Travel nurses receive hourly pay and a housing stipend. Becoming a travel nurse might be right for you if you want to travel and help people in different locations. Travel nurses need an associate's or bachelor's degree and an RN license. 
15. Nurse Case Manager 
Nurse case managers typically have a bachelor's or master's degree and nurture long-term relationships with patients. In addition, nurse case managers work with individuals who need ongoing support. 
16. ICU Nurse
Intensive Care Unit Nurses need an associate's or bachelor's degree along with an attention to detail. ICU nurses care for patients in critical conditions who need regulated care. For example, ICU patients may be on ventilators or require life-saving medication treatments and drips that must be administered regularly. These nurses also work structured shifts with disciplined work life. 
17. Perioperative Nurse
A perioperative nurse, also known as an operating room (OR) nurse, needs an associate's or bachelor's degree in nursing to work with patients before surgery. Nurses must communicate with the patient's family and work as part of the surgery team to assist the surgeon in ensuring the procedure goes well.
Final Thoughts
When you decide to become a nurse, you have options for how to start your career. Whether you want to work in a hospital or a small practice, you can find the right career for you based on your needs. Some nursing careers are more demanding than others, but all of them will reward you by helping you feel fulfilled in your career. 
Ashley Nielsen
Ashley Nielsen earned a B.S. degree in Business Administration Marketing at Point Loma Nazarene University. She is a freelance writer where she shares knowledge about general business, marketing, lifestyle, wellness or financial tips. During her free time she enjoys being outside, staying active, reading a book, or diving deep into her favorite music.