Many people consider cosmetic surgery throughout their lifetimes. Whether they want to change an aspect of their appearance or cosmetic procedures could improve their life in some way, one thing that always prevents people from deciding to go under the knife is the fear that something could go wrong. Like with any surgery, cosmetic surgery is not without risks. However, not all cosmetic procedures are surgical. 
Non-surgical procedures are becoming increasingly popular because you don't have to risk scars, but they're still just as pricey, if not more expensive, than surgery. Right now, you might be wondering whether cosmetic procedures are worth it. Whether you're considering a specific procedure or you're simply interested in learning more about the types of procedures available, you've come to the right place. Here's our list of cosmetic procedures that are actually worth it. 
Laser Hair Removal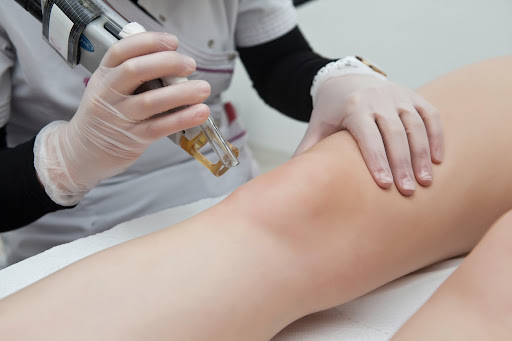 Laser hair removal is a popular cosmetic procedure because it's non-invasive and allows you to return to your daily activities as soon as it's over. Believe it or not, you can have it done on your lunch break and return to the office. Laser hair removal uses lasers to damage hair and affect future hair growth. Unfortunately, laser hair removal isn't permanent, but it is long-term. Additionally, as long as you keep up with treatments, you can completely eliminate body hair. 
Laser hair removal has a few downsides, but technicians typically recommend you stay out of the sun and wear sunscreen to avoid sun exposure after treatment when your skin will be more sensitive. 
Sleeve Gastrectomy
Sleeve gastrectomy shrinks the size of the stomach to reduce the amount of food someone can eat before feeling full, leading to significant, fast weight loss. Also known as gastric sleeve surgery, it's typically recommended instead of a gastric bypass because it's less invasive and has fewer potential complications with a shorter recovery time. 
Breast Surgeries
There are many different types of breast surgeries, including implant removal, reduction, and augmentation. Breast augmentation surgery has its risks and requires incisions, so there will be scars. However, they're relatively safe with few complications. Breast implants last a long time, typically between 10 to 15 years. Additionally, the recovery is relatively quick, with most women feeling slight discomfort and tightness in the chest for a few days following surgery. 
Hair Restoration 
Hair restoration surgery is most worth it for men with thin hair or hair loss. Hair transplants are more successful than hair restoration products you can use at home, with up to 80 percent of transplanted hair growing back in three to four months. Unfortunately, hair restoration surgery doesn't work for everyone and may not be a permanent solution to thinning hair. 
Rhinoplasty
Also known as a nose job, rhinoplasty is a procedure to enhance the nose's appearance. However, it can also correct breathing issues associated with a deviated septum and broken noses. Rhinoplasty involves making incisions within the nostrils or along the nose base to reshape the bone and cartilage.
It's an outpatient procedure, so patients are discharged after surgery, allowing them to rest at home with pain medication. Recovery from rhinoplasty can take a few months, but patients only have to wear a splint for a few weeks following surgery. Afterward, the nose will be swollen and bruised for a few weeks until the patient is fully recovered and can see the results of the surgery. 
Face Lift
Rhytidectomy, also known as a facelift, is most popular among older adults who are showing signs of wrinkles and aging. Facelifts reduce the appearance of fine lines and wrinkles for a more youthful appearance. During the procedure, a surgeon makes incisions around the ears and behind the hairline to lift the skin and tighten it for a smoother, youthful appearance. Facelifts may also be performed alongside other age-fighting procedures, such as eyelid surgery, forehead surgery, and botox. 
Neck Lift
Neck lift surgery, also known as platysmaplasty, is another procedure people get to appear younger by enhancing the neck. During the procedure, a surgeon removes excess skin and fat around the neck and jawline while tightening the muscles that may have become loose due to aging, sickness, or even weight gain.
CoolSculpting
CoolSculping is a non-invasive fat removal procedure that freezes stubborn fat in targeted areas of the body. The FDA-approved process doesn't use needles. Instead, a technician will put a device on your body to cool and destroy fat cells. Once the procedure is over, it will take a few months for your body to expel the destroyed fat cells through the immune system. Still, many patients experience a noticeable difference in just one treatment. 
CoolSculping is ideal for those with excess fat they can't get rid of through diet and exercise alone. Patients should be relatively close to their ideal weight and live a healthy lifestyle to prevent fat from returning. 
Tummy Tuck 
Abdominoplasty corrects body contours in women and men, which can change over time due to lifestyle factors, aging, and pregnancy. Anything that causes the abdominal skin to lose firmness can make the skin sag, requiring tummy tucks to fix it. Even though the skin is fairly elastic, it can stretch too far, so someone who has recently lost over 100 pounds may experience saggy skin that will never return to normal. 
Tummy tucks are not a weight loss surgery; instead, they remove excess skin and fat after someone has already lost weight naturally through diet and exercise. In this procedure, the surgeon will remove excess skin and fat while tightening the remaining tissues for a more contoured appearance. There are many variations of the tummy tuck, including the full tummy tuck, mini tummy tuck, extended, and different surgical options. 
Final Thoughts
Finding which procedures are worth it to you takes time and research. Some procedures are non-invasive, so you won't have to worry about lasting pain, discomfort, or scars. However, some procedures require surgery in which you'll be under general anesthesia and have weeks to months of recovery. Consider your goals and talk to a qualified professional before going under the knife to ensure your best chance of success. 
Megan Isola
Megan Isola holds a Bachelor of Science in Hospitality and a minor in Business Marketing from Cal State University Chico. She enjoys going to concerts, trying new restaurants, and hanging out with friends.