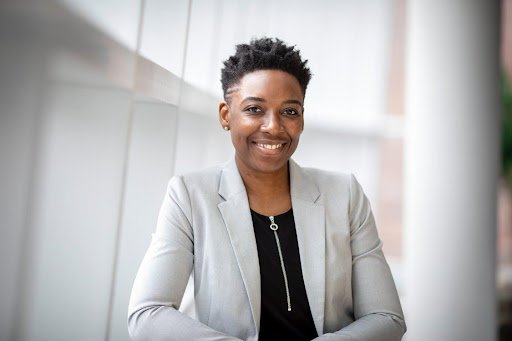 Do you have a great team, and you want to keep it that way? You'll find that it's a complicated time in the workforce nowadays, so it's important that employers who have great team members try their best to keep it that way. You don't want to lose the good ones! Here are some things you can do to improve employee retention in your company:  
Get feedback from your team
It really helps to get feedback from your team when you want to reduce employee turnover. Whether you do this in the form of an anonymous suggestion box (although that's a bit outdated), meetings, or through websites that offer great options for anonymous employee feedback, it's important to get the word from your team on things they may like to see changed in the work environment and more. 
Show respect and appreciation for your team
Respecting the people on your team is something that should be done everywhere, but unfortunately, it's not. In the effort to succeed, some companies forget the humanness that we all have. Show your team how much you respect them as individuals and appreciate what they do for the team. 
Whether this looks like surprise happy hours instead of work on random workdays or like company retreats that allow them to relax with co-workers, show your employees how much you appreciate them for what they bring to the table. This will go far in employee retention. 
Offer incentives 
Incentives can help employee retention as well, as your team will know that when they produce more in a specific quarter, it could look like more money or another type of incentive you know will keep your team motivated. Employees who are motivated are bound to do more for the company and want to stay on because of an inspiring work environment than those who are not. 
Allow for a work-life balance
It's important to allow for a work-life balance, however this may look like for your company. Whether it's offering some remote workdays for your team or changing the work hours to a more comfortable schedule, letting your team live a life that's enjoyable and relaxed may actually go far in encouraging the kind of productivity that you're looking for from your team. 
People who can manage their own schedules typically tend to produce more than those who feel tied to the 9-5, so consider ways you can change the work-life balance in your company. Perhaps you'll need to work with a business culture consultant to come up with a plan that ensures company success AND employee retention. 
Stay connected to your team
The best way to make sure you keep your team happy is to get to know them. Understand who you have on your team and what makes them tick. When you're connected to your team, it's easier to create a workplace environment that allows them to be as productive and happy as they can on the job. 
Get to know your employees on a personal level and understand their joys and pains. You can get personal while keeping it professional. 
In Conclusion
In a time when there has been a great exit from the U.S. workforce, it's important for companies to do what they can to retain employees. While the pandemic has made it hard on many brands and businesses, and you may find yourself stretched thin, if you can show your team appreciation and provide motivation and incentives, it can go far in keeping the best people on board your company ship. We're all human and our work-lives should reflect this.