6 Ways Technology Has Helped Us in Our Day to Day Life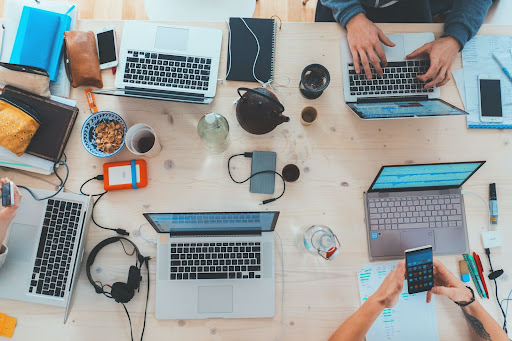 Technology is a form of progress that is seen by some as evil and others as a benefit. Technology can be intimidating because it's constantly evolving, and it seems like there's a new gadget every week. However, there are many benefits of technology, including the fact that it can make everyday life easier. Here's how technology has helped us in our day-to-day lives. 
1. Improves Business Function
Businesses that don't adopt technology will fall behind the competition, but those who do adopt technology and learn how to leverage it can start working more efficiently and productively. With new technology emerging every year, business operations can become more effective. A few examples of how technology improves business function are:
Improves Strategies
Everything from your marketing strategy to the hiring process can be improved by technology to help increase efficiency while providing your business with the data it needs to make important decisions. For example, if you need to hire a new employee, you might use HR software to segment candidates based on skill sets and experience. You can then use your software to schedule interviews and manage the entire hiring process from beginning to end. 
Accurate Data
One of the most significant benefits of technology for businesses is you can easily collect all of the data you need to improve your business. For example, you can collect data on your customers that help you learn how to effectively market to them. You can also use internal data to find bottlenecks in your operation so you can pinpoint ways to solve issues and improve overall efficiency. 
Improved Collaboration & Communication
Thanks to the many communication tools available for businesses, your employees can collaborate on projects and communicate without having to leave their desks. Your entire workforce can communicate even if everyone works remotely, making every aspect of communication more efficient. With helpful tools like Slack, your employees don't have to wait for meetings or phone calls to ask quick questions that might be hindering their abilities to finish tasks. 
More Effective Advertising
As we've already mentioned, you can leverage data to help you advertise your products and services to the right people at the right times. There are many tools available to help you reach new customers, including digital advertising solutions like Google Ads and Facebook Advertising. 
2. Makes Education More Accessible
Technology goes beyond helping businesses succeed in a competitive marketplace; it can also improve education at every level. Here's how:
Online Courses
Online courses used to be available only at the college level, but now there are courses available for almost anything. You can find a course in marketing, business administration, or even yoga to help you learn no matter where you are. 
Online Seminars
If taking an online class isn't for you, you might be interested to know you can virtually attend seminars and have professional experience. Online seminars make it possible for you to attend any seminars you like without the need to travel. 
Improved Research
Thanks to search engines, there's no longer any reason to visit a library and start browsing books to help you find the answers to your questions. Instead, you can look up anything online and get the answers you need to help you succeed in school. The only caveat to this is tons of misinformation online, so you must learn how to determine what a reputable source looks like. 
Better Communication
While technology improves communication in the workplace, it also improves communication in our personal lives. Instead of showing up to family and friends' homes unannounced, you can communicate with them any time, anywhere with your cell phone or messaging apps like Facebook Messenger. Of course, you can always call people from your cell phone if you want to talk as well. 
Not only that, but more people are using video calls than ever before because of the pandemic. If you want to see someone face-to-face, but you live far away from one another, you can hop on a Google Meet or Skype call and see each other. 
3. Better Transportation
Thanks to technology, we have vehicles and public transportation that make getting anywhere much easier than it used to be. Before people had cars, they had to walk everywhere on foot or horseback, which means you likely wouldn't make it anywhere on time. Transportation technology only continues to improve year after year. For example, many Americans are now switching from internal combustion engine (ICE) vehicles to electric vehicles (EVs), which can help reduce our carbon footprint while saving us money on gas. 
4. Time Savings
Technology ultimately saves us time when it comes to just about anything. If you use technology in your home, you may take for granted how much time you're saving by using a microwave or washing machine.
5. Saves Lives
While your cell phone isn't likely to save your life, it can help you quickly reach emergency care, which can save your life. Not only that but new devices and technologies come out all the time to help people live healthier lives. For example, you can get a smartwatch that will remind you to keep moving and improve your cardiovascular health. 
Additionally, medical devices are also designed to directly save lives and improve quality of life. 
6. Convenience
Technology makes everything more convenient. For example, instead of visiting the doctor, you can schedule a telemedicine appointment and have your doctor's visit in the comfort of your own home. 
Other examples of how technology makes things more convenient are:
Accessing information

Talking to friends and family

Making new friends

Dating
The whole purpose we use technology in our daily lives is to make everything more convenient to save you time and energy. Even something as simple as the remote start to your vehicle can help you save time in the morning and keep your body comfortable on the way to work. 
Technology in Our Daily Lives
Technology will continue to evolve, so it's up to you to find the devices and technologies that can continue to improve your life. Of course, the use of technology is only beneficial in moderation. If you're spending too much time texting your friends while you're with family, people can quickly get annoyed. In addition, some forms of technology can be addictive, so it's important to use technology wisely and know when you're going overboard. 
Matt Casadona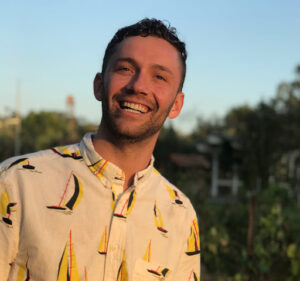 Matt Casadona has a Bachelor of Science in Business Administration, with a concentration in Marketing and a minor in Psychology. Matt is passionate about marketing and business strategy and enjoys San Diego life, traveling, and music.