Blogging offers businesses a great opportunity to start connecting with their customers. It also provides online visibility and can serve as a valuable customer service tool. However, while blogging might seem like a fast way to get more customers, it takes time, skills, and dedication to ensure the public sees your blog. 
Getting Traction on Your Blogs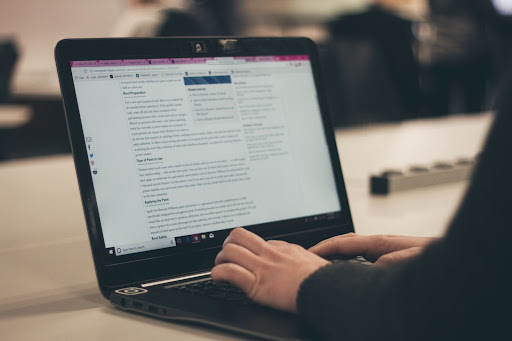 If you've started blogging or used to blog and noticed you're not getting many web visitors, you might have to change the way you do things. But, ultimately, it's important to know that writing a blog doesn't automatically mean you'll get more traffic to your website. So here's how to get better traction on your blog posts. 
Repurpose Blogs on Social 
Whether you've written a blog about the hiring process or an industry-specific post, you can easily boost your blog's visibility by blasting it out on social media. On the other hand, if you've written a more business-centric blog, consider using LinkedIn and/or LinkedIn Pulse. Pulse allows businesses of all types to reach their audience and develop an online reputation. It's an online news feed on LinkedIn designed for businesses to post self-published content. 
Take an existing blog and reuse the content by putting it into a different format. For example, you can present your blog or introduce it using infographics, statistics, and images. Next, you'll just publish it on Pulse. 
Repurposing your blog article means you reuse the content you have already written into a form suitable for other online mediums. 
Promote Your Blogs
We've already discussed using social media to get more traction for your blogs. However, you can also promote them on social media with social media advertising. If you have a healthy budget for advertising your blogs, you can use Facebook, Instagram, Twitter, and LinkedIn to help bring more traffic to your website. 
You can also promote your blogs using Google Ads, which will help users find your blog based on the search terms they use on Google and other search engines. 
Post More Frequently
If you post one blog every few months hoping it will get you more traffic, you probably see your blogs aren't generating much traffic at all. Updating your blog more often allows your website to get more traffic over time. Keeping your content fresh and up-to-date is one of the best ways to show search engines like Google that you provide fresh, authoritative content to users. An easy way to post more frequently is to have each team member dedicated to a certain platform. 
Check Your Titles
Your blogs' titles are just as important as the content itself. The titles are the first impression someone has that will help them decide whether or not to click on your blog to read it. If you look through magazines, check out the titles they use to draw readers in. Your blog post's title should let readers know what the blog is about and might even offer solutions to their problems. For example, if you're writing a blog about how much crypto to invest in, your title can be as simple and straightforward as "How Much Should You Invest in Crypto."
Understand Your Audience
The key to getting better traction on your blogs is understanding your audience. If your blogs don't provide any insight into what your audience expects to read about on your website, then they won't read anything. Instead, learn everything you can about your audience, especially their pain points, so you can address their problems and solutions to them in your blogs.
For example, if you're a business specializing in marketing, your prospective clients might want to know more about digital marketing before they call you. A blog can help answer all of their questions while positioning you as an expert in the field. 
Add Photos
Blogs need to be easily readable and scannable. When you read a blog online, you might not read every single word; instead, you'll skim through it so you can quickly understand it. In addition, some blogs consist of long blocks of text that can be intimidating to readers, especially on mobile devices. Instead, break up text with photos to help engage the more visual reader. 
Add Sharing Buttons
When someone reads and likes your blog, they might want to share it on their social media pages to help educate others and bring them to your website. However, this can be difficult, especially if someone is on their mobile phone. If you don't have social sharing buttons on your blog, the user will have to copy and paste the URL, open their social media app, then post it as a status. 
By adding social sharing buttons, you can make the process of sharing your blogs easier. All a user has to do is click on one of those buttons, and it will automatically open their social media app so they can share your blog with all of their friends, family, and followers. 
Find Guest Contributors
One way to get more traffic to your blog is to ask for guest posts from other writers in your niche. Making your blog a more collaborative effort will help you reach more people. A writer will share the blog once it's posted on your website, which means you'll not only get more traction from your followers, but you'll get new views from the writer's followers as well. 
Invest in SEO
Search engine optimization (SEO) can help take your blogs to the next level. If you're writing blogs and nobody is seeing them, you've wasted your time. One sure-fire way to ensure your blog is getting traction is to invest in an SEO strategy. Using target keywords and link-building strategies, you can help boost your blogs up the rankings of search engines like Google. When someone searches for an answer to a question or any keyword relating to your blog, your blog can show up and be one of the first to get clicked for answers. 
SEO is a long process that requires a skilled strategist. There are many ways to DIY SEO, but working with an agency that can help get your blog off the ground is worth it. 
Creating Better Blogs
Blogging offers many benefits for businesses that too few understand. However, if you want to get better traction with your blogs, you must invest in your blog strategy. All of these techniques can help your website get more traffic, but it's up to you to decide how important a blog is for the success of your business. 
Matt Casadona
Matt Casadona has a Bachelor of Science in Business Administration, with a concentration in Marketing and a minor in Psychology. Matt is passionate about marketing and business strategy and enjoys San Diego life, traveling, and music.